A deaf pit bull has a new best friend for life – a teenager from Michigan.
The six year old Pit Bull mix Puppy didn't have the best start in life. Not only was he completely deaf, but he was also a drifter who roamed the streets of Midland County, Michigan.
Luckily, he was found and taken to the Midland County Animal Society. (will open in a new tab) (HSOMC), a non-profit animal shelter dedicated to finding permanent loving homes for abused, unwanted and abandoned animals.
The shelter is staffed mainly by volunteers, who quickly fell in love with this sweet, gentle boy. Volunteers set to work trying to find a permanent home for this special resident who has always been very friendly despite his deafness.
Empty the Shelter Event July 2022 sponsored by the Bissell Foundation. (will open in a new tab), was just around the corner, and the volunteers hoped that the discount offered would help Puppy find a home. While over 29,000 pets were adopted during the event, the most ever, it looks like poor Puppy wasn't going to be one of them.
Luckily, Puppy's fur family was already waiting for him in 14-year-old Walker Cousino.
Walker, who is autistic and gradually losing his hearing, saw a picture of Puppy on social media and was adamant that he should meet him. He told his mother that he had seen a deaf dog in Midland County and knew it was right for him.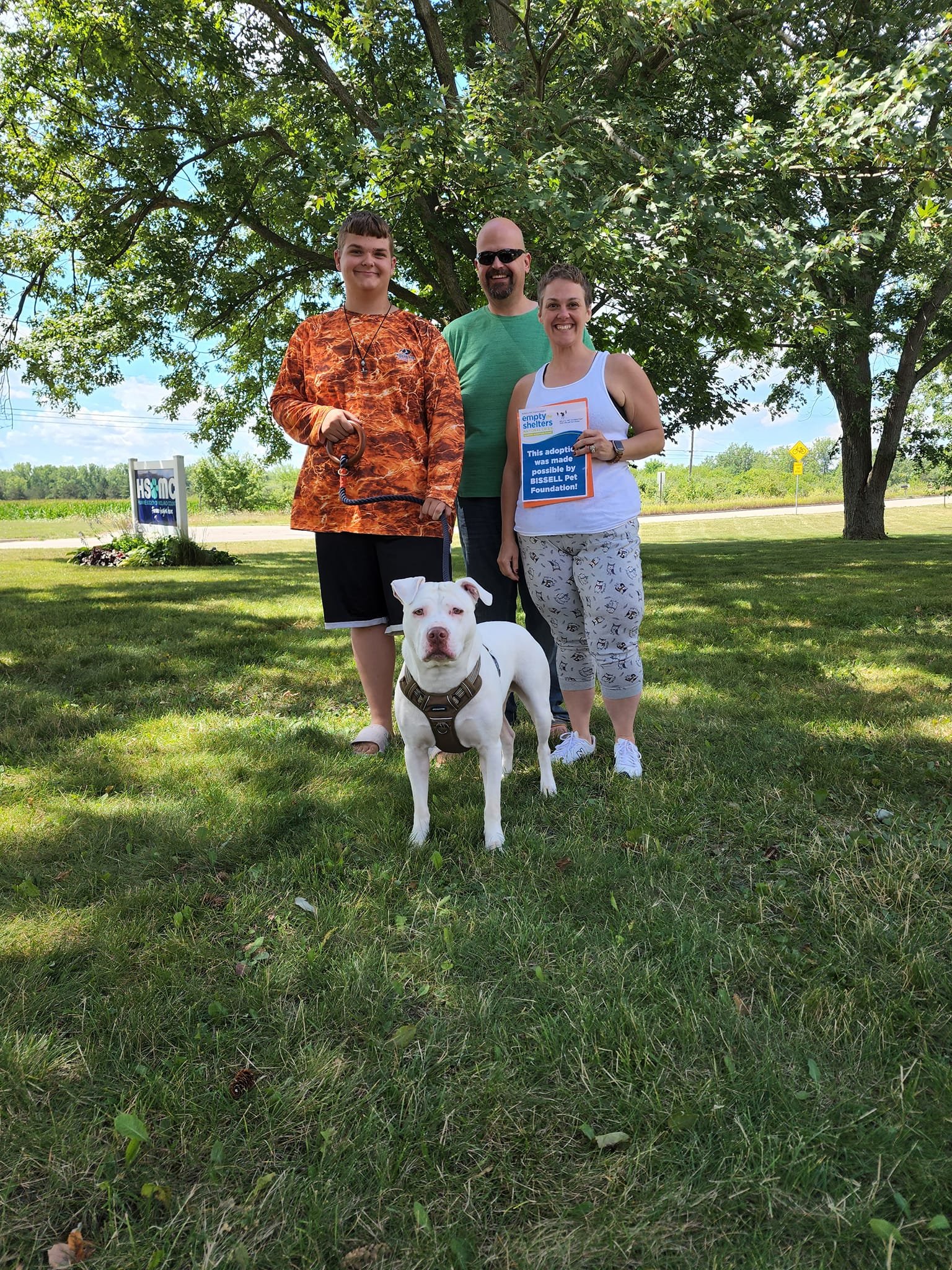 When the family arrived at the shelter on the last day of the event, Puppy (now renamed Dave) walked right up to Walker and the family instantly fell in love. A total of eight dogs were adopted from the shelter during the July event.
The adorable rescue pup quickly got used to his new routine and even already understands all his commands using sign language.
In an unforeseen turn of events, Walker, who had never wanted to learn sign language before, is now enthusiastic about it in order to communicate with his new best friend. According to Walker's mother Mindy, Dave even instinctively knows how to calm Walker when he's having a hard time coping with a stressful situation.
Now Dave is an integral part of the family, and he is very happy. Everyone is in awe of such a perfect couple, with HSOMC volunteers commenting, "Oooh, cute puppy! We will miss you and the game so much, but it looks like you found the perfect home", and "What a great couple!"
Now that Walker and Dave care for each other, it's a great reminder that there's a perfect home for every shelter dog, even – or especially – if they're a little different.