After 128 years, a family secret is revealed: a pregnant teenager who is forced to work as a prostitute, a murder and a cloud of shame passed from generation to generation.
Now Kate Anger, a dramatist at UC Riverside, has taken those bits of history and turned them into her first book, the 268-page fantasy novel Shine. The book will be released by Bison Books/University of Nebraska Press on September 1st.
Anger, '87, MFA '04, began concocting this book over 20 years ago after meeting a distant relative in Texas who recounted excerpts from the story. Seven years ago, Anger began researching newspaper archives and interviewing family members.
"In 1895, my great-great-grandfather shot a man on Rayner Street, Texas. Apparently, the man "seduced" and impregnated the 17-year-old daughter of my great-great-grandfather (my great-great-grandfather), and then forced her to work as a prostitute. My great-great-grandfather was on trial for murder, and the local papers enthusiastically reported it," Anger said. "It was such a shame in the family that my own grandmother, who lived to be 93, never knew about it. I became obsessed with the question of how it all happened, this 17-year-old girl from a loving farming family ended up in prostitution. When I started writing, it quickly moved from the story of my great-great-grandfather to the story of his daughter."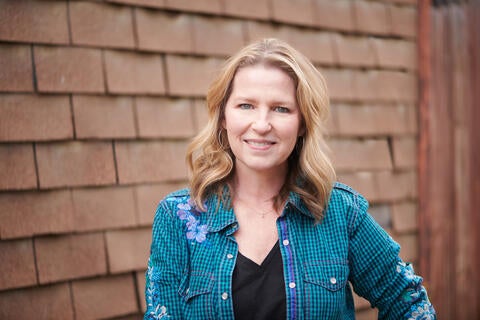 That daughter was Jessa Campbell, the book's main character based on Anger's great-great-grandfather, Nettie Fuston. Anger anchored the book on real events, drawing on it, using her skills as a playwright and writer's craft. The story is set in what was once the family homestead, nestled on the prairie at the edge of a thick belt of oak bushes known as the gleaming tree and the now abandoned town of Rayner.
What prompted Anger's great-great-grandfather, R. J. Fuston, to take matters into his own hands and kill the man who dishonored his daughter in 1895? He took the answer to the grave. And this is where Anger's fiction takes the leap: it was the Wild West, and Fuston, known in this novel as J. R. Campbell, had 11 daughters to protect. He was a man who knew the laws and consequences.
The story unfolds when JR Campbell sends Jessa to work to help pay off a family debt. According to Unger, it was not uncommon for women in needy families to be hired as domestic workers.
But, as Anger writes, "better versed in cattle than in people, Jessa associates with the bad."
In The Shining, Anger shows life on the American frontier and helps rethink the role of women in that era. Jessa Campbell has gone from a naive girl to a woman who has gained dignity and inner strength—enough to protect her family farm and protect her sisters.
In real life, the murder case was followed by thousands of people in Texas, many of whom signed a petition asking for a pardon for Fuston. Governor Charles Allen Culberson pardoned him in 1896.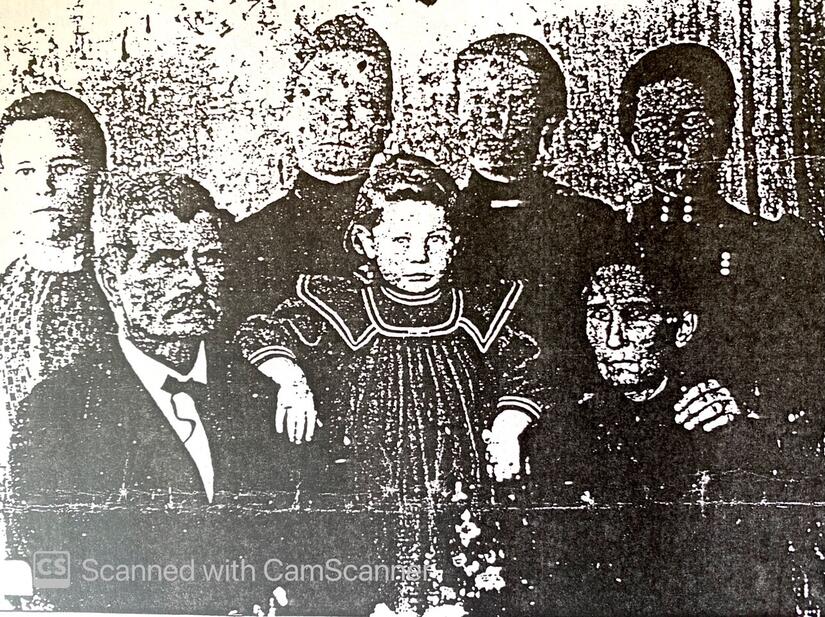 Anger still wonders how knowing this story could have changed her family for generations. In this novel, she hopes other families will share their family secrets because telling the truth and acknowledging the past are ways to eradicate shame.
"To me, it's just the resilience of the human spirit and our ability to change," said Anger, who has taught at UCR's theater, film and digital production department for 17 years. "Jessa took what happened to her and pushed her to claim her place. In essence, she said, "What happened to me won't happen to my sister." It's a story about sisterhood, empowerment, a man with a solid body."
Next reading:
Barbara and Art Culver Center for the Arts hosted by the Inland Institute
3834 Main Street
Riverside, California
Thursday, September 8, 19:00 Doors open at 18:30.
Details: "Shine" in Culver.
Praise for "Shine"
"The Shinnery is a tense (sometimes) realistic portrayal of family resilience, written with the understanding that while technology changes, people don't. The characters come to life in touching dialogue, and the whole book is as real as a Texas sunset."— Nancy Turner, author of Light Changes Everything.
---
"It is an extraordinary feat to take a real family story and turn it—with imagination, lyrical narrative voices, and deeply felt characters—into a novel that clearly shows the perils of life in early Texas. Glitter by Kate Anger is a vivid, evocative book about a young woman whose life heralds much of what we value today: courage, loyalty, and fierce determination for her own survival.— Susan Strait, author of In the Land of Women.
---
With a focus on family and place, The Shining feels like a more grown-up version of Little House on the Prairie or a Western version of Little Women, but at the same time it's its own fresh and touching creation. Kate Anger gave us in these pages unforgettable characters, high stakes, and such lively, beautiful, deeply observant writing that often took my breath away. Shinnery is a shimmering triumph."— Gail Brandeis, author of Many Worries.
---
"Jessa Campbell loves everything to do with the beautiful Texas ranch where she grew up, and she creates this landscape so much that when she has to leave to earn money from a couple in the city, she is completely out of her element, completely out of her mind. your plate. Jessa is an innocent overseas, and her dizzy fall from that innocence is brutally, beautifully realistic. The Shinnery is a beautifully rendered story of love and shame and the will to survive."— Jamie Harrison, author of The Center of Everything.