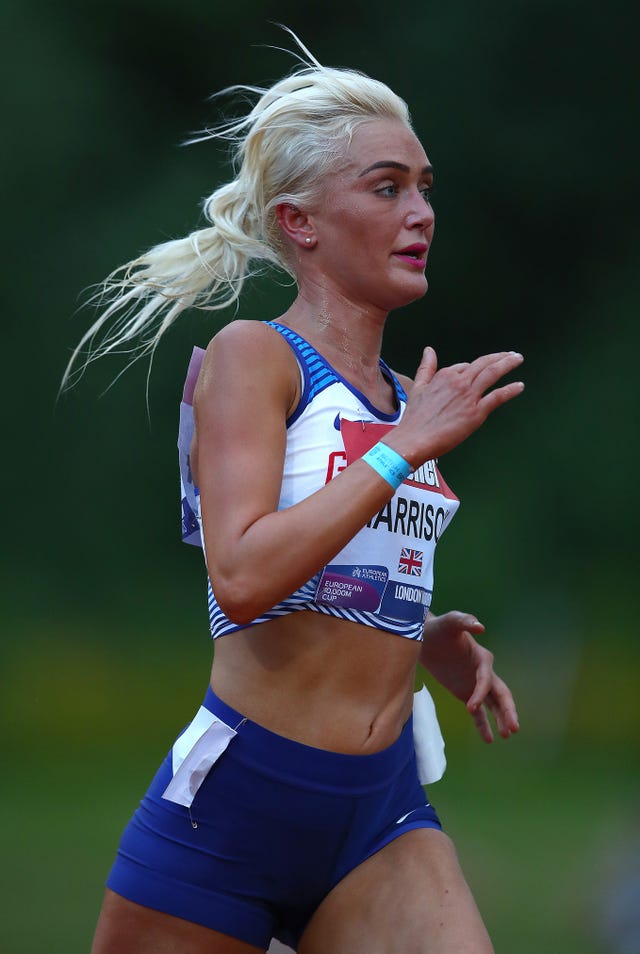 Matt Lewis – British Athletics / Getty
Samantha Harrison works fast. This year has been a breakthrough year for her: this summer, the 27-year-old placed sixth in the 10,000 meters at both the Commonwealth Games and the European Championships.
But, remarkably, only four years have passed since her first race…
From Dental Surgery to Elite
Raised in Nottingham, Harrison did not come from a family of runners. She was a keen soccer player and cyclist before taking up cross-training and running as a teenager.
"I'm very athletic, so I was in the gym all the time," she said. Athletics Weekly in 2021. "I ran a bit, maybe two or three times a week for 15-20 minutes on the treadmill, just to keep fit, so I felt like I could do it."
The workouts weren't great. She just did her thing. "I went out for a run a couple of times a week. I didn't run more than six or seven miles because that was enough for me, but I really didn't know because I wasn't used to running and I didn't have a coach."
She became a dental nurse, but running became more and more of a part of her life. To set a goal for herself, she took part in the Robin Hood Half Marathon in Nottingham in September 2018. Even then, she didn't even know how fast a half marathon could be.
"People asked what time I want to do it and I was so naive that I said something like 1:20 and they said: "1:20 for your first half? You have high expectations!" I just wanted to finish the race because at the time the half marathon was a big thing;
She ran 84:10 and, on the advice of several friends, joined Notts AC. Through training and structured coaching, her progress in the 5000m, 10000m and half marathons was fast.
Join the GB Team
A spate of race wins around the Midlands saw her being noticed nationally. In October 2020, Harrison represented Great Britain at the Half Marathon World Championships in Poland. Covid restrictions meant it was a very different race, but Harrison recalled being happy to be there at all.
"As athletes, we can only be grateful that such a big event was allowed to take place and while it wasn't quite the experience we wanted, it was an incredible day and we are so glad we were given the chance to be there." ," she later told sportsshoes.com.
Harrison still moonlights as a dental nurse between training and racing. "Trying to run full time, especially as an endurance athlete, and then work 42 hours a week was next to impossible," she told Peebleshire News before competing for England at the Commonwealth Games this summer. "The work is really supportive. They gave me the next three weeks off so I could just pull myself together, focus and train. If you don't have a favorable workplace, then I honestly don't know how you got to this point."
She finished sixth in the 10,000 meters at the Commonwealth Games and just weeks later equaled him in the 10,000 meters at the European Championships, finishing in 31:48.87. Harrison subsequently said that she was "pretty happy".
"Obviously it would have been nice to get a PB or go a little better than before, but for me it's been very consistent."
2022 was a successful year for Harrison, registering PBs for the 5000m (15:22.29), 10,000m (31:21.53) and half marathon (1:08:12). And he explains his success with "blood, sweat and tears."
"Stay motivated, focused, be consistent in training, give your best and have the determination to do it."