If you could choose any new course to study this year, would you focus on the present and study Peel Region air quality and its impact on residents? Would you like to look into the future and find out how to help the robot understand its surroundings?
Or will you travel back in time to learn about the lives of the inmates and patients of the asylum by studying their remains?
"By looking at the human skeletons of people who may have died in a hospital, psychiatric hospital, or institution, we can ask some general questions about health, strength, and structural abuse," says the associate professor. Madeleine Mantwhich will use archaeological records and artifacts to explore the health, power, and influence of institutions in its new course Behind Bars: An Anthropology of Institutions and Confinement.
This is just one of a variety of University of Toronto, Mississauga offerings new for the 2022/2023 academic year:
Robotic Perception
People can automatically perceive the world around them and understand what is happening in the environment. We already know where objects are and what state they are in by the time we begin to consciously think about what we see and hear around us.
But the robots aren't quite there yet.
Perception is very difficult for robots, assistant professor explains Igor Gilischensky from the Department of Mathematical and Computational Sciences, and students of robotic perception will learn about the challenges that computer scientists face when deploying perception algorithms on a robot, as well as the algorithms that can be used to solve these problems.
"By the end of the course, students will have a better understanding of the challenges involved in getting a robot to understand its environment," Gilischenski says.
GIS Capstone project
This year, geography students will map air pollution throughout the Peel region as part of the GIS Capstone project, a new course that will give them real-world experience working with external partners in the public and private sectors.
Tinting Zhu, an assistant professor who teaches in the Department of Geography, Geomatics and the Environment, says one of the projects will allow students to map air pollution throughout the Peel region and see its impact on residents. Students will also look at the relationship between air pollution levels and socioeconomic status, and how air pollution affects disadvantaged groups.
Zhu says this experiential learning course will give students real knowledge and experience that cannot be obtained in the classroom.
"Experiential learning allows students to actively apply their knowledge and skills learned through the program," says Zhu. "I hope students can hone their professional skills such as communication, problem-solving and management skills along with their technical skills."
Behind Bars: An Anthropology of Institutions and Confinement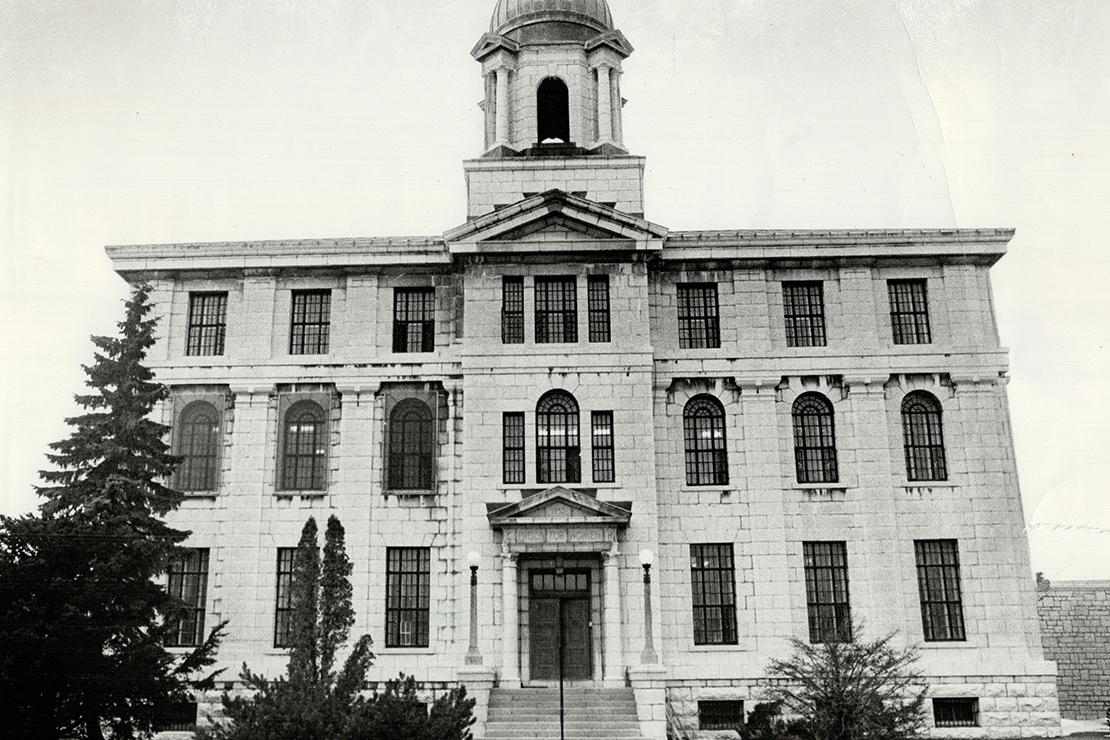 The Kingston Prison for Women operated from 1934 to 2000. The new Behind Bars course will focus on examining archaeological documents and addressing broad issues of health, power, and structural violence. (Photo by Bob Olsen/Toronto Star via Getty Images)
Artifacts such as skeletal remains, doctors' notebooks and confiscated tattoo machines made by prisoners can tell a much larger story of marginalized or institutionalized people and the health inequalities they have faced throughout history.
In this interdisciplinary course taught by the Manta Department of Anthropology, students will have the opportunity to explore these various archaeological records and learn about the effects of institutions on the human body as well as the effects of separation on people.
"Looking at the human skeletons of people who may have died in a hospital, mental hospital, or institution, we can ask some general questions about health, strength, and structural abuse. By looking at the type of archaeological or archival records, we can start thinking about the influence of institutions over time," Mant explains.
She hopes the course will help students be more critical of the long-term consequences of separating people from others.
"I hope this lesson gives students the opportunity to think about access to health care over time, think about ethics, and also think about issues of disability and care in society," she says.
Linguistics and Computing
When you type "The cricket jumped the fence" into your computer, how does it know if the word "cricket" refers to a game or an insect? How can he tell the difference between a grammatical and a non-grammatical sentence?
In this course, under the guidance of Associate Professor Barend Beckhuizen in the Department of Language Studies, students with a background in linguistics or computer science will become familiar with how linguistics and computing intersect, as well as how computational algorithms and data structures can be used as a formal language model.
Politics and social justice
Issues of gender equality, racism and the distribution of wealth are not only issues of social justice. They are also political issues.
Politics and social justice under the guidance of an associate professor Martha Balaguera Cuervo from the Department of Political Science, will introduce political science students to the concept of social justice as a political problem. This course will focus on human rights, economic and social inequality, justice and inclusion, and key concepts including power, identity, conflict, and structural racism, to name but a few.
Anishinaabe Storytelling and Oral Tradition
Maria HapfieldAssociate Professor of English and Drama, artist and Anishinaabe-kwe from the Wasuaxing Indigenous Nation, will take students on a journey exploring the legends, beliefs, and values ​​of the Anishinaabek Nation.
In this course, which uses an interdisciplinary approach, students will explore the history of Anishinaabe in various forms, including dance regalia, weaving/baskets, Anishinaabe poems, songs, and legends, as well as creative stories and guest speakers.