As the global COVID-19 pandemic finally shows signs of easing — at least in terms of the number of people who become seriously ill and die — cities around the world are actively taking stock of how they have handled protecting the health of their citizens over the past years. during the pandemic and how they have adapted the delivery of all types of municipal services during the ebb and flow of the public health crisis.
Most city administrations are also wondering if they see themselves coming out of the pandemic with a clear understanding of what to do the "next time" when some violent force hits their local economy. Undoubtedly, some are trying to regain lost ground.
It is clear that some cities have proven their ability to be powerful agents of positive change as they emerge from the pandemic and prepare to face future urban crises in a smarter, more flexible and faster manner.
The differences between the cities that are doing best in post-pandemic recovery are huge, but they have one thing in common – resilience, usually manifested in the use of human ingenuity and local adaptability to preserve and strengthen the spirit of the city.
But what are other signs of a successful, sustainable city?
First, due to the widespread social distancing measures caused by the pandemic, many cities have had to find a completely different way of working and interacting with the public, who have, in fact, been ordered to stay at home for the better part of two years. Fortunately, and in many cases, perhaps unexpectedly, many of the municipal services' temporary solutions implemented as temporary measures during the pandemic have indeed proven to be effective and efficient.
Virtual
For example, many cities have found that virtual public meetings can be more democratic and accessible than face-to-face meetings. While live public meetings have been forced to take place online during the pandemic, the move to digital has generally led to more balanced and inclusive discussions on a much broader range of community issues than would be possible in face-to-face meetings alone.
While concerns have been raised about virtual public meetings about trust, privacy, and lack of access to technology for some citizens, these issues can be easily addressed and mitigated. Where this has happened, there is no need to dismantle post-pandemic revamped service delivery programs as many service level improvements are sustainable and could enable cities to better use stretched resources for other needs.
Cities themselves are also increasingly looking outward when it comes to finding solutions to local problems. The digital collaboration and collaboration technology they introduced to keep their jobs alive during the pandemic now makes it much easier and more effective for them to connect with their counterparts in other cities to discuss common problems and brainstorm creative ideas to solve them.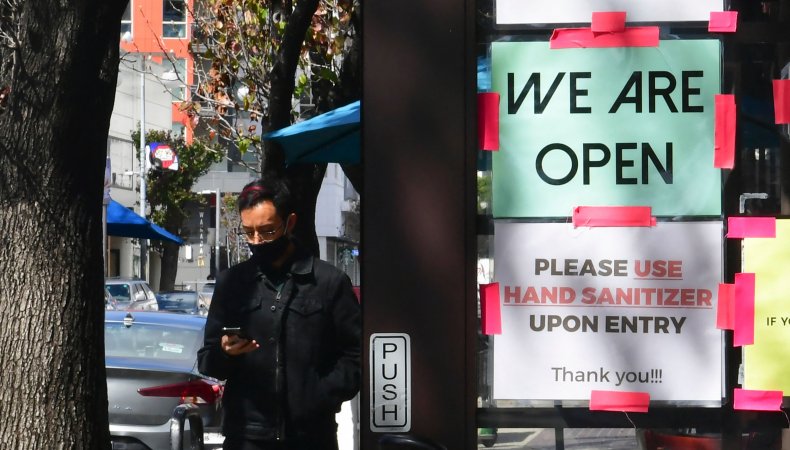 Collecting information and connecting people who are willing and able to share their experience and knowledge is much faster and easier than before. It happens almost organically, but outside of jurisdictions, borders and borders.
Smart city tools
Urban resilience is influenced by a city's ability to plan for natural disasters and respond quickly to change, aided by smart city tools that can predict how public services need to be adjusted. Parametric modeling is an example of a smart city tool that has been successfully deployed in the city of Los Angeles to support the city's response to COVID-19.
Parametric design uses datasets to create flexible models of cities, buildings, or transportation infrastructure. The pandemic has overwhelmingly affected health and education systems around the world. In response, the IBI Group volunteered to work with the City of Los Angeles to develop parametric models that take into account the readiness of their healthcare and education systems to respond to the pandemic.
Our model took into account the number of available hospital beds and resources, as well as non-essential locations such as high schools and gyms that could be converted to support healthcare services. Based on Health Metric and Evaluation's (IHME) COVID predictive curve, our model was developed to predict predicted infections and inform city officials when to redirect patients to accessible healthcare facilities or convert high school gyms into care facilities to cope with the influx of patients . .
In the second phase of the work, a strategic approach was developed to return children to schools and parents to work using parametric modeling. Data from public databases, including where essential workers live, average family size, and age of children, allowed the model to determine how to safely distribute children to accessible classrooms to ensure safe social distancing.
The power of parametric modeling lies in its ability to anticipate potential issues and offer decision makers the information they need to make informed decisions about how to adapt to limit the impact of global events on their communities. Ultimately, the use of parametric models could enable any city, including Los Angeles, to cope with the pandemic in a timely manner with minimal disruption to medical and educational services.
Smart city technology applications, such as parametric design, are not limited to solving day-to-day resource management problems. They can also be used to model what is likely to happen when a decision is made or not made about a particular resource, predicting very precisely what the outcome for each decision might be.
These are precisely the pandemic-inspired approaches to smart city management that will exist long after COVID-19 has faded from our collective memory, and that are guaranteed to be part of any sustainable city's toolkit long into the future.
David Thom is President of IBI Group Inc., responsible for leading and leading multidisciplinary teams of professionals in planning, architecture and transportation. He has been responsible for many major urban development projects in the US, Canada and internationally.
The opinions expressed in this article are those of the author.