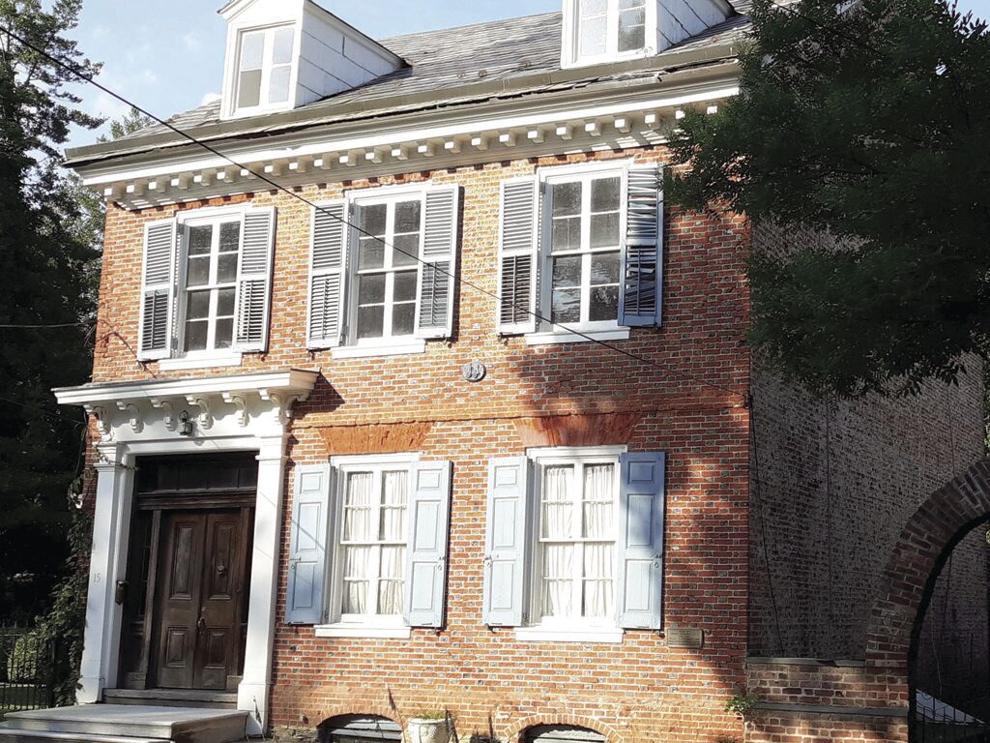 A museum day trip with a one-of-a-kind collection unexpectedly leads to a regionally based artist whose past often goes unnoticed.
The museum in question is the Delaware Museum of Art in Wilmington — figure 70 miles or a little over an hour away from the U.S. 1 region.
It was started in 1912 in response to the death of American illustrator Howard Pyle.
The Wilmington, Delaware, native is noted for his illustrations of pirates and Robin Hood.
Pyle left a teaching position at Drexel Institute of Art in Philadelphia to open his Howard Pyle School of Art. One of his students was N.C. Wyeth.
Pyle died unexpectedly in November, 1911, while on a trip to Italy with his family, and his friends formed the Wilmington Society of the Fine Arts with the goal of preserving and exhibiting his work.
The charter of the society stated that it would "promote the knowledge and enjoyment of and cultivation in the fine arts in the State of Delaware."
Pyle and other prominent artists from the region, eventually including the work of influential early 20th century American "ashcan" artist John Sloan, had become part of the collection that in 1938 had become the Delaware Art Center.
The center officially changed its name to the Delaware Art Museum in 1972 and houses a collection that includes the work of Sloan, 20th century American masters such as abstract artist Robert Motherwell, mixed-media sculptor Faith Ringold, and pop-inspired sculptor George Segal, as well as 1,000 works by contemporary artists, including sculptors George Rickey and Toshiko Takaezu, both of whom have works on display at Princeton University, and contemporary light artist James Turrell, whose installation illuminates the museum at night.
Yet, it's the collection of British Pre-Raphaelites art that is important to the museum — and to this story.
The Pre-Raphaelites were a secret society of young artists founded in London in 1848.
Their name, the Pre-Raphaelite Brotherhood, reflected the group's opposition to the Royal Academy's aesthetic standards based on the work of Renaissance masters, including Raphael.
They also rebelled against the public's enthusiasm for scenes of everyday life.
Instead, the Brotherhood championed the "modern" aesthetics of 19th century British critic John Ruskin, who urged artists to "scorn nothing" and paint with natural clarity.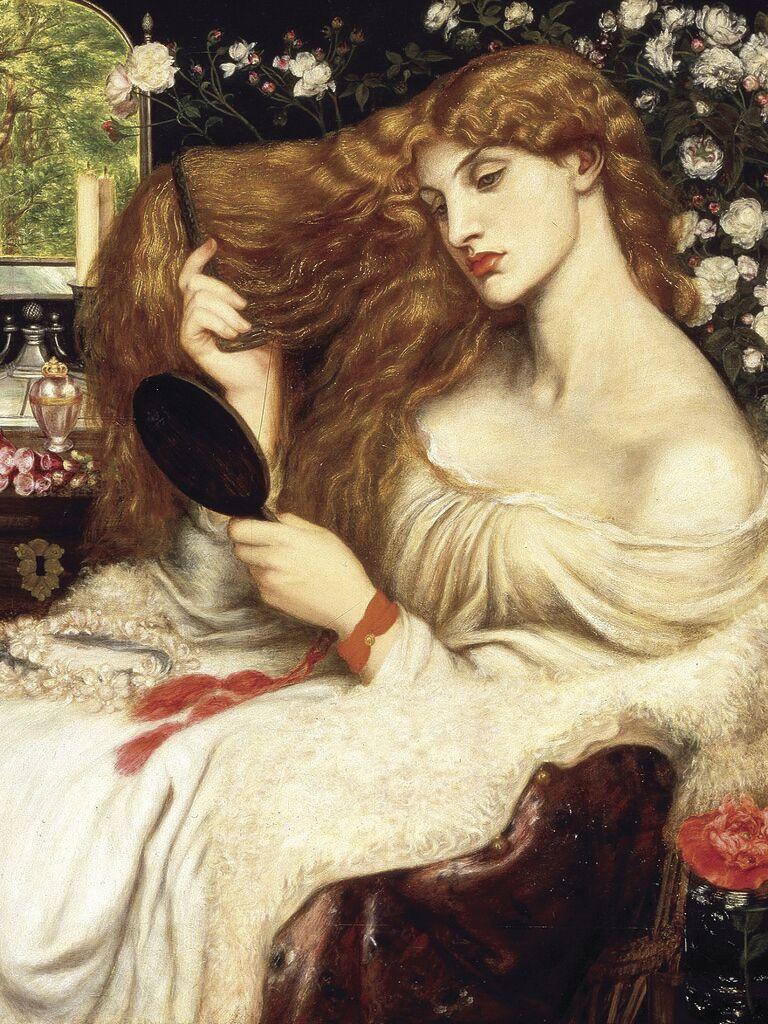 The youthful group led by painter/poet Dante Gabriel Rossetti also embraced an equally young interest in love, death, and literary themes.
In addition to becoming the fodder for a sensation-driven 2009 television series, they were another influence on the creation of the Delaware Art Museum.
According to museum materials, Wilmington textile mill owner and Quaker Samuel Bancroft, Jr. (1840 – 1915) was "shocked with delight" when he first encountered Pre-Raphaelite painting during an 1880 visit to England.
The museum says his "decision to collect Pre-Raphaelite art was highly unusual, both within the local community and in the United States as a whole. In 1890, Bancroft purchased his first Pre-Raphaelite work of art, Dante Gabriel Rossetti's 'Water Willow.' He continued to add to his holdings, building relationships with living members and descendants of the original Brotherhood, including Jane and Jenny Morris, Winifred Sandys, and Phillip Burne-Jones. As he became more sophisticated in his taste, he sought out archival documents as well as artwork."
By the time of Bancroft's death, he had assembled "what is today the largest and most significant Pre-Raphaelite collection outside the United Kingdom."
Then, in 1935, "the family of Samuel Bancroft, Jr., donated his art and manuscript collection to the Wilmington Society of the Fine Arts. In addition, the Bancroft family donated 11 acres of gently rolling countryside near Kentmere Parkway with the provision that a museum be built on the site to house the Pre-Raphaelite collection. As a testament to both the dedication and generosity of the officers and members of the Society, as well as the residents of Wilmington and Delaware, $350,000 was raised during the heart of the Great Depression for the construction and endowment of a brand new art museum."
It is there that visitors can directly encounter an art approach that explores works that uses sharp light to clearly depict detailed biblical, literary, and symbolic images.
While the Pre-Raphaelite Brotherhood is a particular British Movement, there is a regional connection through Bordentown artist and writer Thomas Buchanan Read.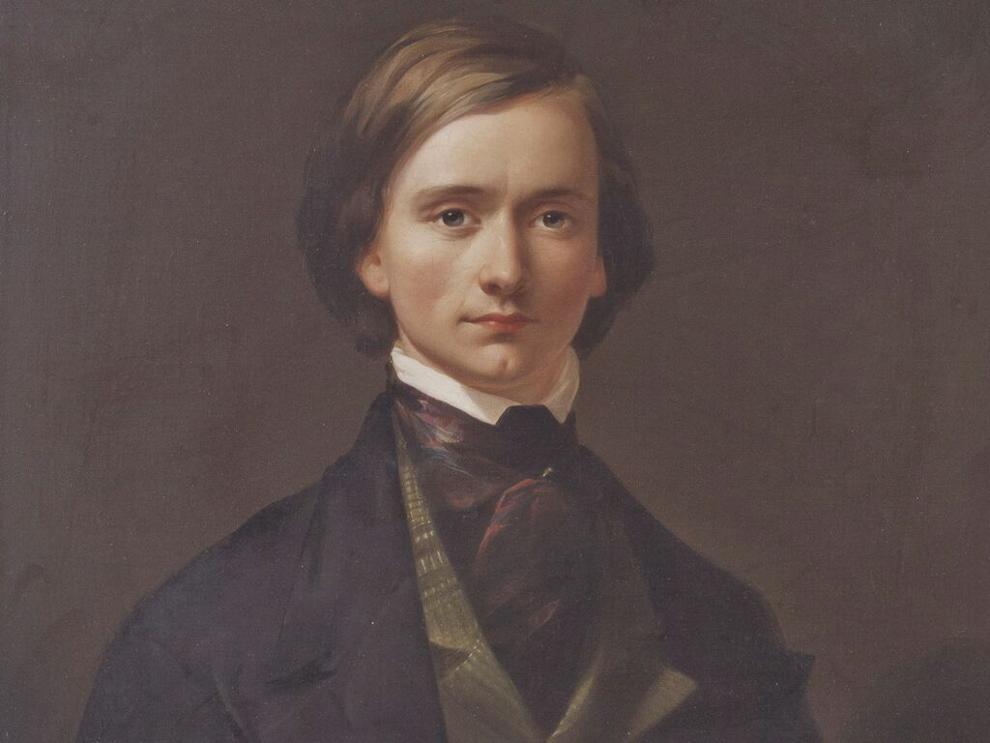 According to the plaque outside his house at 15 Farnsworth Avenue, Read is the "author of Sheridan's Ride, Poet, Artist, Sculptor, Soldier."
Bordentown Historical Society vice president Doug Kiovsky writes that Read was "born in 1822 in a small Pennsylvania hamlet called Corner Ketch, his genetic bloodline was related to one of the signers of the Declaration of Independence.
"At the age of 10, Read found himself apprenticed to a tailor with a mean disposition. Realizing that his only option for liberation was to run away, he did so and traveled by himself to Cincinnati, Ohio, where his older sister lived. There, he took a position as a clerk in a grocery store, rolled cigars for a cigar maker, and painted and lettered business signs.
"Read gradually discovered his natural ability for art and would walk to the Miami and Erie Canal to paint images of the boats and water birds as they drifted past him. It was through a chance encounter that a wealthy citizen named Nicholas Longworth recognized the talent of this 18-year-old and offered him his studio to express his creativity. Commissioned to paint his first full length portrait, Read won praise for his image of U.S. Presidential candidate, Gen. William Henry Harrison."
Encouraged by his successes, Read moved to Boston in 1841 to study painting techniques and, notes Kiovsky, "met Henry Wadsworth Longfellow, the celebrated poet and Harvard professor who befriended him for the rest of his life. It was Longfellow who encouraged Read to hone his skills as a budding poet and submit his work for publication."
One such work was a collaboration between Read and Longfellow with the artist painting a portrait of the poet's three daughters to be used as an illustration with the Atlantic Magazine's publication of Longfellow's poem "The Child's Hour."
As his reputation as a poet and painter grew, Read married Mary Pratt, opened a practice in Philadelphia, and secured a permanent home in Bordentown, a cultural point between Philadelphia and New York City.
He also traveled to Europe. First he went to Italy, where in the late 1840s he befriended — and painted — noted English poets Robert Browning and Elizabeth Barret Browning.
It was in 1850 that he traveled to England and, in addition to prominent English poet Alfred Lord Tennyson, met several members of the Pre-Raphaelite Brotherhood, including Rossetti. The two bonded over poetry.
Read then traveled to the art center of Dusseldorf, Germany, where he met and painted Emanuel Leutze, painter of the famed "Washington Crossing the Delaware."
When Read returned to London, Rossetti invited him to paint in his studio, interact with other Pre-Raphaelites, and he became affiliated with the group that celebrated clarity and color.
Although the London Pre-Raphaelite connection was cut short when Read took an ill family member to Florence, Italy, the relationship continued when Rossetti arrived in Florence, and the two artists resumed their friendship. Read also contributed to a moment in English literary history when he introduced Rosetti to the Brownings.
Read returned to the United States at the start of the Civil War. He became a Union Army major and was attached to the staff of Gen. Lew Wallace, future author of the novel "Ben Hur."
As Kiovsky notes, "Read's weak physical stature impeded his role for battle, so he turned to the steel of his mighty pen for mustering recruitment with spirited vigor.
"In 1864, he composed the poem 'Sheridan's Ride' after seeing Thomas Nast's dramatic illustration of Union Army Gen. Philip Sheridan in a copy of Harper's Weekly. When he shared the image with his brother-in-law, it was stated, 'There is a poem in that picture.' Sure enough, there was, and Read feverishly worked on the poem throughout the night. Within two weeks it was ushered into national newspaper circulation, where it drew critical praise.
"Following the war, the Union League of Philadelphia commissioned him to execute a canvas portrait to accompany his poem. Valuing the same name as his poem, Read made a series of attempts to work on it. It wasn't until 1870, when he returned to his studio in Rome, that this vibrant vision of oiled master strokes was completed. Regarded as one of the best-known portraits to emerge from the Civil War, it depicts Sheridan's horse, Rienzi (later Winchester), courageously carrying the saber-wielding general into battle with all four legs heavenly suspended. Read was so impressed with the subject matter that he sculpted a bust of Sheridan as well. This was the only known work of art that he ever sculpted as he preferred to shift mediums between pen and brush."
Read died in New York City in 1871, after he was critically injured in a carriage accident.
Nevertheless, even though his life was short, this regionally connected artist leaves behind a legacy that includes poetry published in prominent American anthologies, including one by Dante Gabriel Rossetti's brother William; art work belonging to the Smithsonian, Fine Arts Museum of San Francisco, Cincinnati Art Museum, Harvard University, and more; and a connection to an art movement that challenged European art and helped create an American museum.
Delaware Art Museum, 301 Kentmere Parkway, Wilmington, Delaware. Wednesdays through Sundays, 10 a.m. to 4 p.m., open to 8 p.m. on Thursdays. $6 to $14, free on Sundays and Thursday evenings. 302-571-9590 or www.delart.org.
Thomas Buchanan Read (1822-1871) was a Bordentown portrait painter, poet and Civil War Union Army veteran. Those three facets of his life came together in what are Read's most noted works: a painting — pictured at right — and a poem that share the title "Sheridan's Ride." Both works commemorate the heroism of Civil War Union General Phillip Henry Sheridan, best known for arriving with his forces to help the Union cause during the 1864 Battle of Cedar Creek.
Read was mentored by prominent 19th century American poet Henry Wadsworth Longfellow, author of "Paul Revere's Ride," and demonstrates a similar interest in writing American history in a pronounced rhythmic arrangement:
Sheridan's Ride
Bringing to Winchester fresh dismay,
The affrighted air with a shudder bore,
Like a herald in haste, to the chieftain's door,
The terrible grumble, and rumble, and roar,
Telling the battle was on once more,
And Sheridan twenty miles away.
And wider still those billows of war,
Thundered along the horizon's bar;
And louder yet into Winchester rolled,
The roar of that red sea uncontrolled,
Making the blood of the listener cold,
As he thought of the stake in that fiery fray,
And Sheridan twenty miles away.
But there is a road from Winchester town,
A good, broad highway leading down;
And there, through the flush of the morning light,
A steed as black as the steeds of night,
Was seen to pass, as with eagle flight,
As if he knew the terrible need;
He stretched away with his utmost speed;
Hills rose and fell; but his heart was gay,
With Sheridan fifteen miles away.
The dust, like smoke from the cannon's mouth;
Or the trail of a comet, sweeping faster and faster,
Foreboding to traitors the doom of disaster.
The heart of the steed, and the heart of the master
Were beating like prisoners assaulting their walls,
Impatient to be where the battle-field calls;
Every nerve of the charger was strained to full play,
With Sheridan only ten miles away.
Under his spurning feet the road
Like an arrowy Alpine river flowed,
And the landscape sped away behind Like an ocean flying before the wind.
And the steed, like a barque fed with furnace ire,
Swept on, with his wild eyes full of fire.
But lo! he is nearing his heart's desire;
He is snuffing the smoke of the roaring fray,
With Sheridan only five miles away.
The first that the general saw were the groups
Of stragglers, and then the retreating troops;
What was done? what to do? a glance told him both,
Then, striking his spurs, with a terrible oath,
He dashed down the line 'mid a storm of huzzas,
And the wave of retreat checked its course there, because
The sight of the master compelled it to pause.
With foam and with dust the black charger was gray;
By the flash of his eye, and the red nostril's play,
He seemed to the whole great army to say, "I have brought you Sheridan all the way
From Winchester, down to save the day!"
Hurrah! hurrah for Sheridan! Hurrah! hurrah for horse and man!
And when their statues are placed on high,
Under the dome of the Union sky,
The American soldier's Temple of Fame;
There with the glorious general's name,
Be it said, in letters both bold and bright,
"Here is the steed that saved the day,
By carrying Sheridan into the fight,
From Winchester, twenty miles away!"